A little over a month left before I'm 50% done with law school! I will always remember this semester as the semester when I became an H addict. It was a good "getaway" from school but now I have to read, outline, read, outline, make flashcards, read, and outline. Before I begin my journey into Finals Hell, heres that uber exciting Hermes post I promised.......
Heres adorable Olivia trying to steal the show (I tried getting Libby to do something cute for the camera but she wasn't as into the orange boxes as Olivia..typical):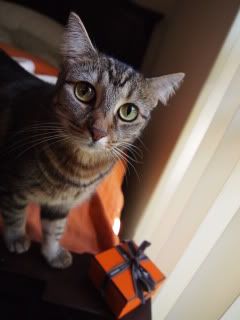 First, a few more bracelets. These things are so damn addictive but I try to keep them towards the bottom of my list. That way more can go towards the bigger investment pieces:
Gold blk on blk clic clac:
Blk lizard CDC with PHW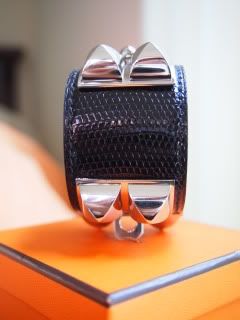 I wasn't sure if I was a fan at first. Bulky and not really my style but the more I wear it, the more I love it. I still want something with GHW but for now, this will do.
Next, agenda upgrade! I was finding my regular Globetrotter to be somewhat of a pain. I found myself constantly being paranoid abt the edges getting bent out of shape. After some research, I decided it was time to upgrade to the zipper version.
Rose Shocking Globetrotter with zipper in Mysore leather: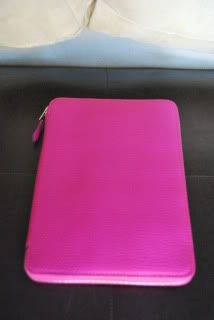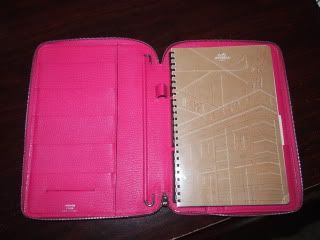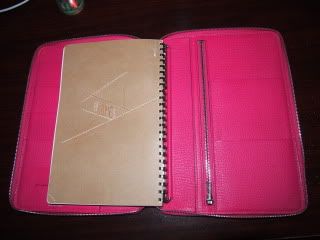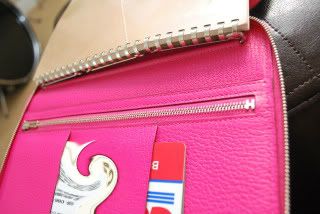 Okay, I need a minute to gush abt the color. I actually gasped out loud when I saw it for the first time. SO freakin beautiful. The absolute perfect fuchsia. I originally ordered this in some other color that turned out to be less than impressive in real life. I asked my SA to go through the available colors with me again and after looking at swatches, I settled for Rose Shocking. Probably the best decision I made that week. Next, I need to gush abt the style. Although its three times as much as the non-zip version, its money well spent. Bc of the credit card slots and zipper compartment, it doubles as a wallet. Now I dont have to worry abt the edges getting messed up AND I have more room in my purse bc my agenda and wallet are now one.
Heres a comparison with my regular Globetrotter which I'm now using as a stay-at-home notebook: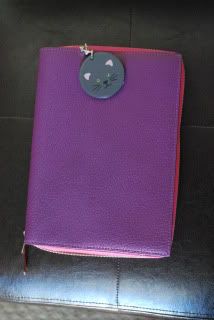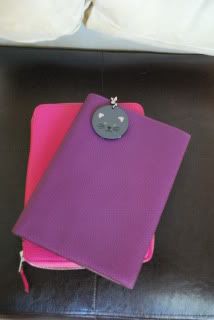 Next, something that has been on my list for as long as I (and all of you) can remember........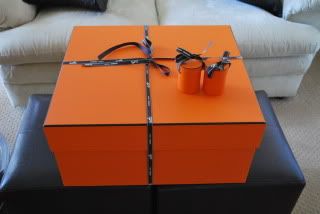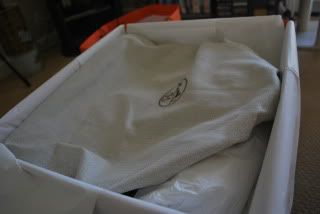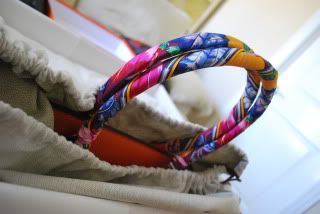 .......Say hello to my orange shoulder birkin with GHW in Togo leather!!!!!!!!!!!!!!!!!!!!!!!!!!!!!!!!!!!!!!!!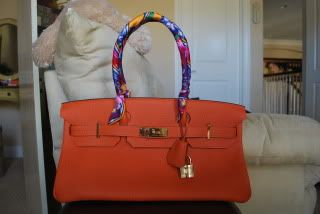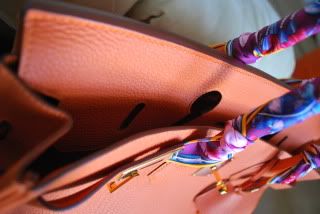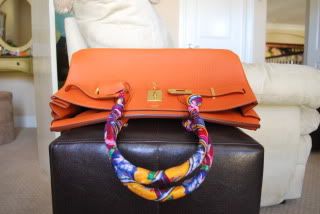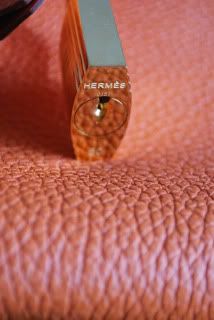 When I stopped by the boutique to pick up the zippered Globetrotter, I saw this for a fleeting second before it was quickly ushered into the backroom. When I asked my SA abt it, she told me that unfortunately another customer has been waiting for it. Too bad, so sad. Five minutes later, I'm chatting with my CL SA when my Hermes SA calls to tell me the customer just passed on the orange shoulder birkin so if I want it, its mine. I screamed, ran back down, and proceeded to bounce around the Hermes boutique in pure joy. Seriously love my shopping gods. Orange was my first choice but I seriously thought I would end up with an orange Lindy before I would get anywhere near an orange birkin AND I had recently been playing around with the idea of taking my name off of the regular birkin list for the SBII list. I guess my SBII and I were simply meant to be.
As the name suggests, the shoulder birkin is the regular birkin re-designed to be worn over your shoulders. Hence the squatter body shape and longer handles. The shoulder birkin was first designed by Jean Paul Gaultier in 2005 and introduced as the JPG birkin. The style was eventually discontinued only to be re-released but is now simply known as the shoulder birkin or SBII for short.
A birkin purchase isn't complete without matching twillies: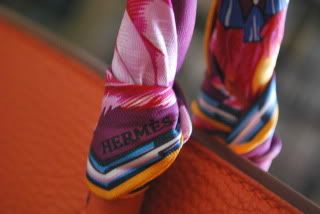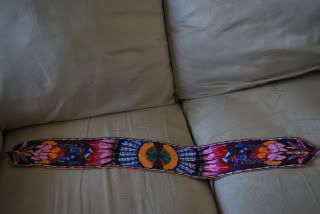 Obviously, twillies are optional but I think they add character and they keep the handles clean.
Heres my shoulder birkin's bed: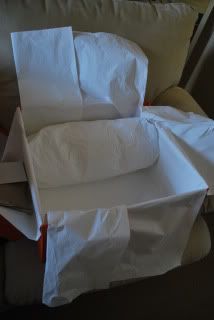 BTW, I'm not calling this her bed just cus I think its cute. Hermes actually does recommend that all birkins remain rested inside the box with their pillow when not in use.
Aaaand her raincoat: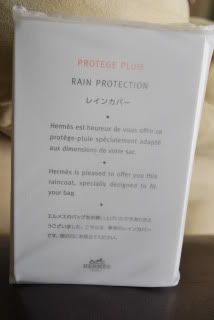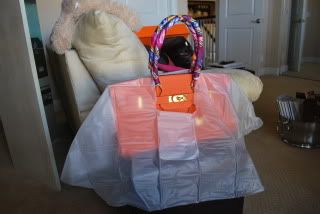 Okay, I'll admit, this is a bit obnoxious. Esp cus I dont even own a raincoat for myself..........
As if all of that weren't enough, I got an unexpected call last week and found myself once again at my home away from home/the happiest place on earth aka my local Hermes boutique: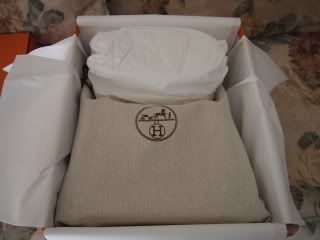 30cm Rouge Garance Lindy in Clemence leather (sorry for the crappy pics!):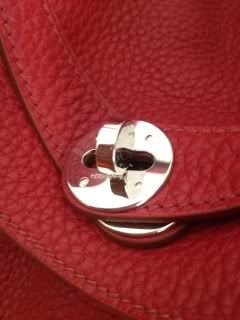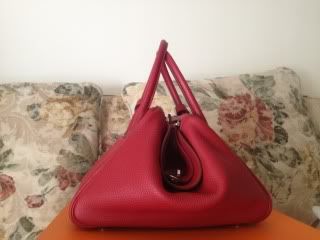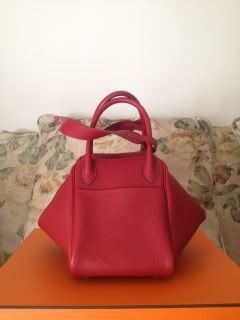 The very first time I met my SA, I told her I wanted a red Lindy. I didn't think she would remember but apparently she did and made sure I got a chance to see this before anyone else. Bless her. The Lindy isn't for everyone but I've loved this style ever since it was first introduced in 2007. I love the slouchy shape and its casual design. A little bit of understated luxury for your everyday :)
I still have a few must-have items on my H-list but for now, must focus 200% on school. I have a million things I want to blog abt but we'll see if I can actually get to them during my study breaks. Speaking of which...it took me over an hour to draft this post!! Back to reading I go.....